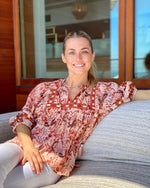 Can you tell us a bit about yourself and your journey to where you are today?
So, I am the co-founder of ethical fashion retailer MAISON DE MODE and the co-founder of WELL BEINGS, an animal welfare and conservation non-profit. I started working in the world of sustainability over 10 years ago, when I was writing about responsible fashion for Marie Claire Magazine. I think it was that experience - working in the fashion industry and seeing first-hand the impact that it has on people, animals and the environment -that led me to where I am today.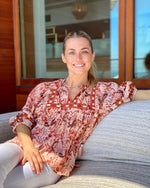 How did you become so passionate about sustainability and ethical fashion?
I grew up loving fashion. I'm a very typical girl in that way! But for me, what really interested me was the stories behind the clothes. Who made them. Where did they come from? And inevitably, when you ask these questions, you start to learn about the social and environmental issues surrounding the fashion industry. Fashion is beautiful but it can also be very ugly.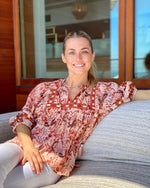 We love Maison De Mode. How did you kick start this ethical shopping platform and have you noticed that shoppers are becoming more and more interested in shopping sustainably?
We started MDM as a one-off concept shop about a decade ago. I was writing about ethical fashion for Marie Claire Magazine and my partner, Hassan Pierre, had his own demi-couture sustainable fashion line. He and I opened the boutique with the idea of showcasing our favorite sustainable brands under one roof - and proving that sustainability is truly luxurious, high-end, and beautiful. From there, we ended up opening about 13 pop-ups around the world! We realized that this had become more than a "side project" so we launched the website in 2016 and the rest is history!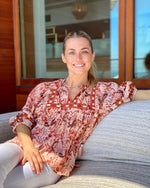 What is your advice to someone who is looking to start shopping more ethically / sustainably? Do you have any resources you use to check brands out?
I think the simplest piece of advice would be: READ THE LABEL. It sounds so obvious, but clothing labels actually have a lot of information that can help you shop. You can find out WHO made the piece, WHAT its made of, and WHERE it came from. Another piece of advice I would give is: NEVER BUY FAST FASHION. Brands like Zara and TopShop are the most unsustainable companies in fashion.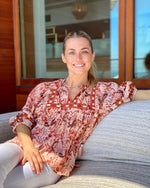 We know you have a charity that focuses on animals, Well Beings. Can you tell us more about that?
I'm an animal lover, and I spent about 8 years working with the HSUS on their anti-puppy mill campaign. My dog is from a puppy mill, so it hit close to home! From that experience, I learned about so many other animal welfare issues - and I also realized how animal welfare and climate change are so interrelated. So my friend, Breanna Schultz, and I launched Well Beings in 2018 with the goal of shining a spotlight on animal welfare issues that impact conservation. This year, our campaign was to protect the Amazon Rainforest in Bolivia.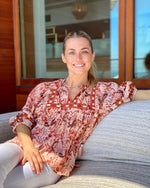 What is your favorite part about the fall season / favorite fall tradition?
Fall might be my favorites season for fashion because you get to wear cozy knits, blazers - just lots of fun layers! I also love the color palette of fall. Lots of earth tones and browns.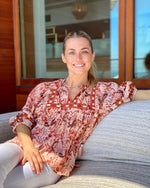 Favorite thing to do on a free weekend?
Well, during the pandemic our activities are a bit limited. But I'm in Norway right now so it's been fun to explore the area and learn about my husband's homeland. Also, there is a ton of sustainable fashion here so it's been a blast discovering the local brands!